We are a socially responsible business. We educate, inform, change attitudes and help every day.
"The best way to find yourself is to lose yourself in the services of others."
– Ghandi
On 23 and 26 November, Ms. Magdalena Krakowiak, Head of International Public Relations of Adamed, sole shareholder of Davipharm met the leadership team, teachers, and students of Vietnam – Poland High School in Hanoi to discuss the new edition of ADAMED SmartUP program.
Ms. Magdalena Krakowiak expressed delight at the warm reception and support from the school. She listened eagerly to the enthusiastic sharing of outstanding students who had participated the scientific summer camp in Poland in July 2023, as well as the excitement of those selected for the 5th edition of ADAMED SmartUP program.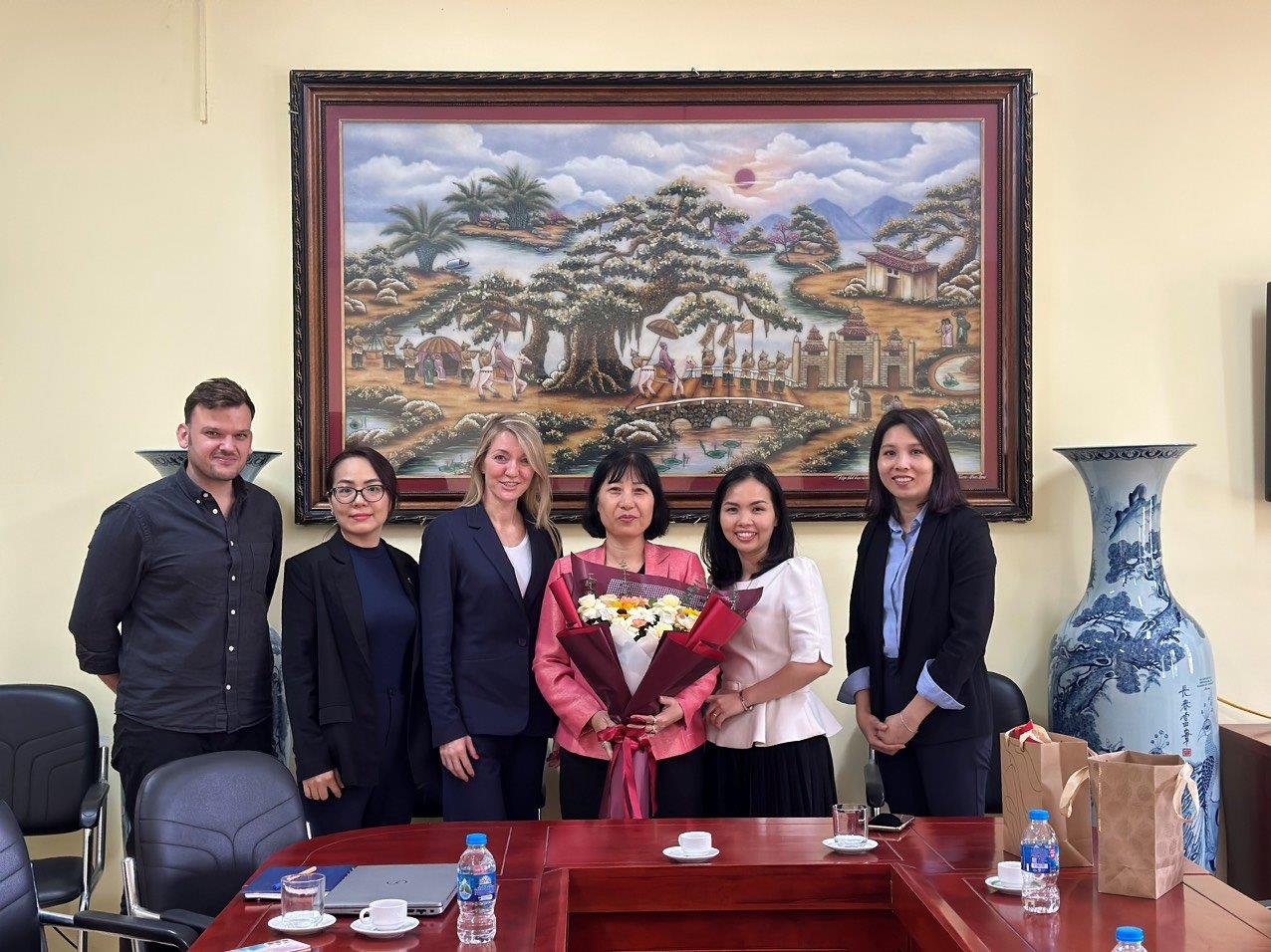 During the visit, the delegation toured classrooms, engaged in conversations, and encouraged students, aiming to motivate them towards achieving their best, with three top performers earning the opportunity to attend the summer camp in Poland in 2024.
As of now, 750 students from the school have participated in the program, including 200 newcomers. The 5th edition of the program has been running for 6 weeks and is expected to conclude next April. This visit also reached an agreement to incorporate an intriguing theme related to Poland into the English classes, focusing on Polish scientists, cultural figures, or unique places in Poland.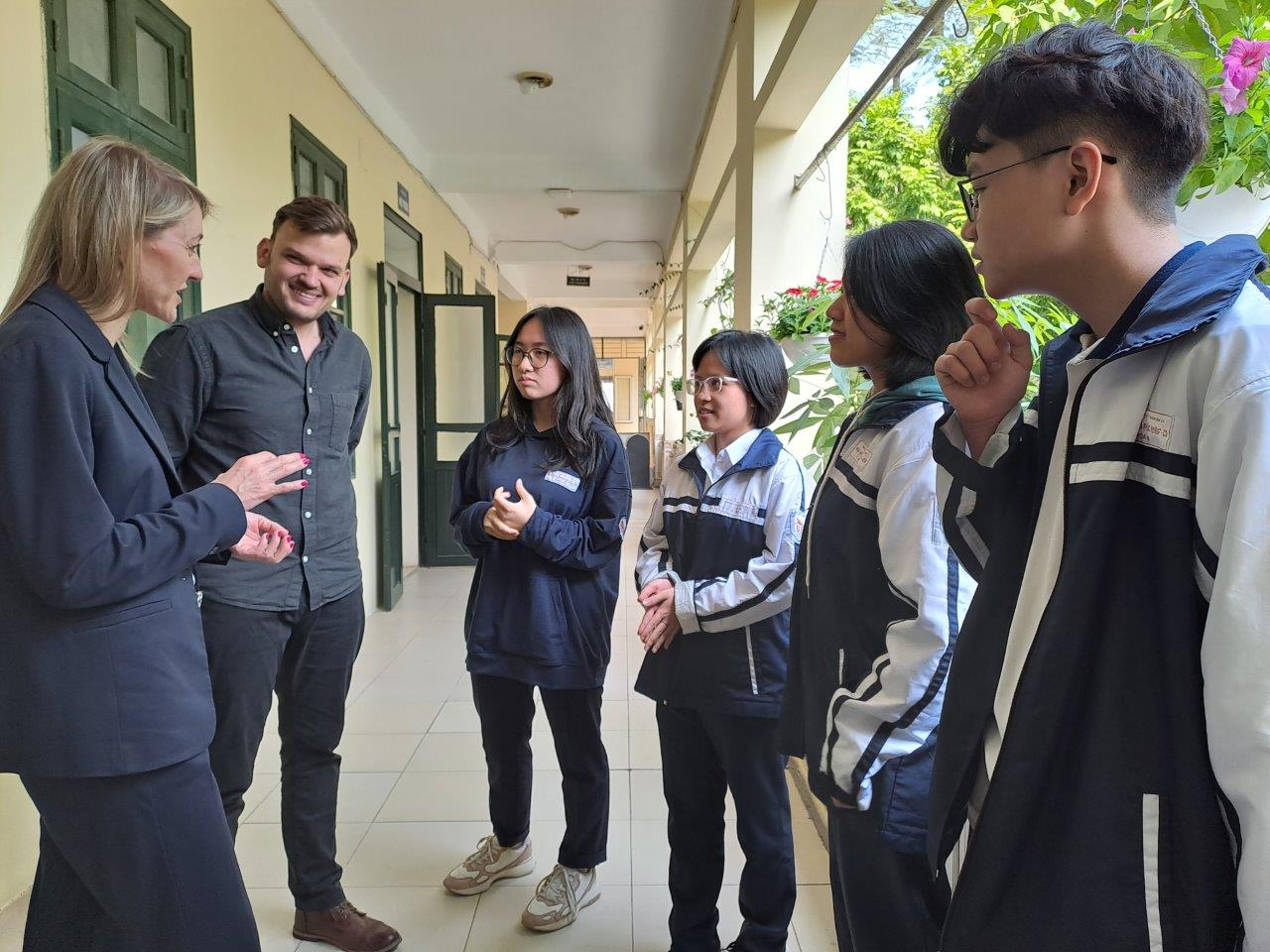 Observing the enthusiastic eyes and smiles of the students, we are bolstered in our belief in the impact of our work and remain committed to further development to serve the community and foster the bright future of budding scientific minds in the friendly relationship between Vietnam and Poland.
The program, initiated in 2019, provides English courses with native speakers, scientific & environmental workshops conducted by a Polish scientist, and supports school equipment (in partnership with the Polish Embassy in Hanoi). Winners will have the opportunity to join an educational summer camp in Poland.