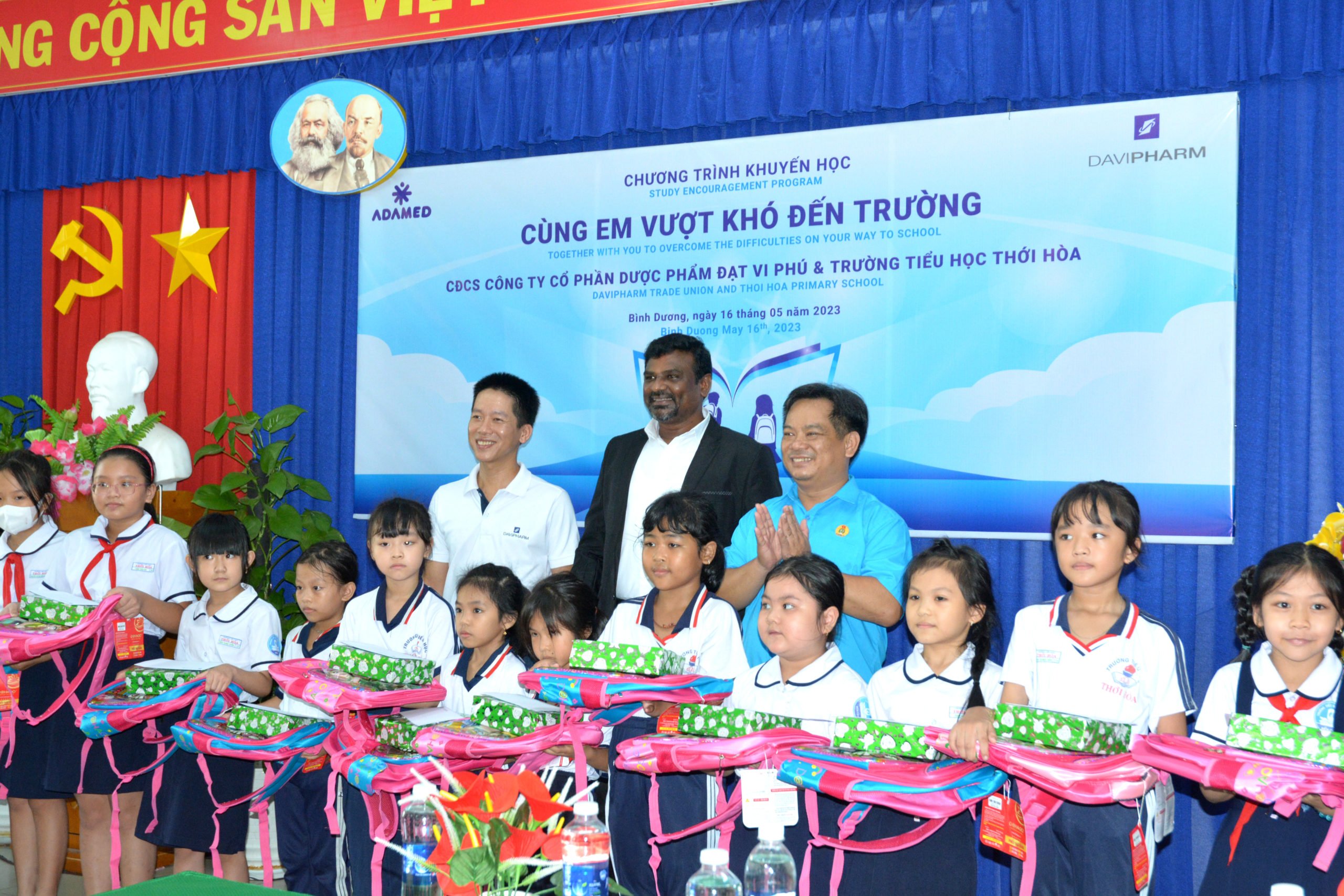 Davipharm Trade Union donated to students at Thới Hòa Primary School in Bình Dương.
"Together we overcome difficulties on your way to school" – under this message, Davipharm Trade Union recently donated gifts to children in need at Thoi Hoa Primary School in Ben Cat Town, Binh Duong Province.
Davipharm with its pledge as a socially responsible company actively acts for the Vietnamese citizens.