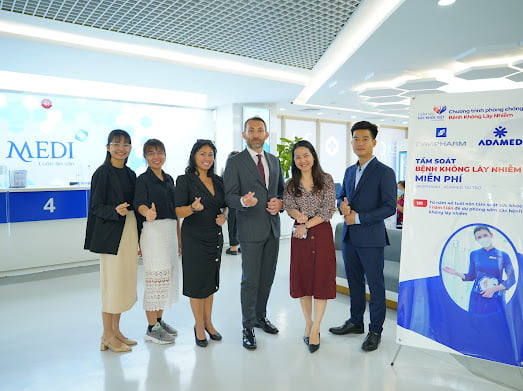 The Free Health Screening program run by Davipharm in Hanoi is almost over.
Achieving business success and developing business must be done with respect to human development, societal improvement and environmental care.
As a socially responsible business, Davipharm – a member of Adamed Group, over last 3 years has been supporting people of Vietnam with free health screening to prevent and diagnose non-communicable diseases, being a main cause of deaths in Vietnam. Our Program "Chăm Sóc Sức Khỏe Việt" organized in partnership with the Vietnamese Ministry of Health, is meant to build the awareness of a need for regular health screening, such as cholesterol and blood pressure screening, screening for diabetes and cancer, to mention the most important tests. The goal is to reduce the risk of a disease, or to detect it early enough to treat it most effectively. So remember: 151 – test yourself at least once a year.