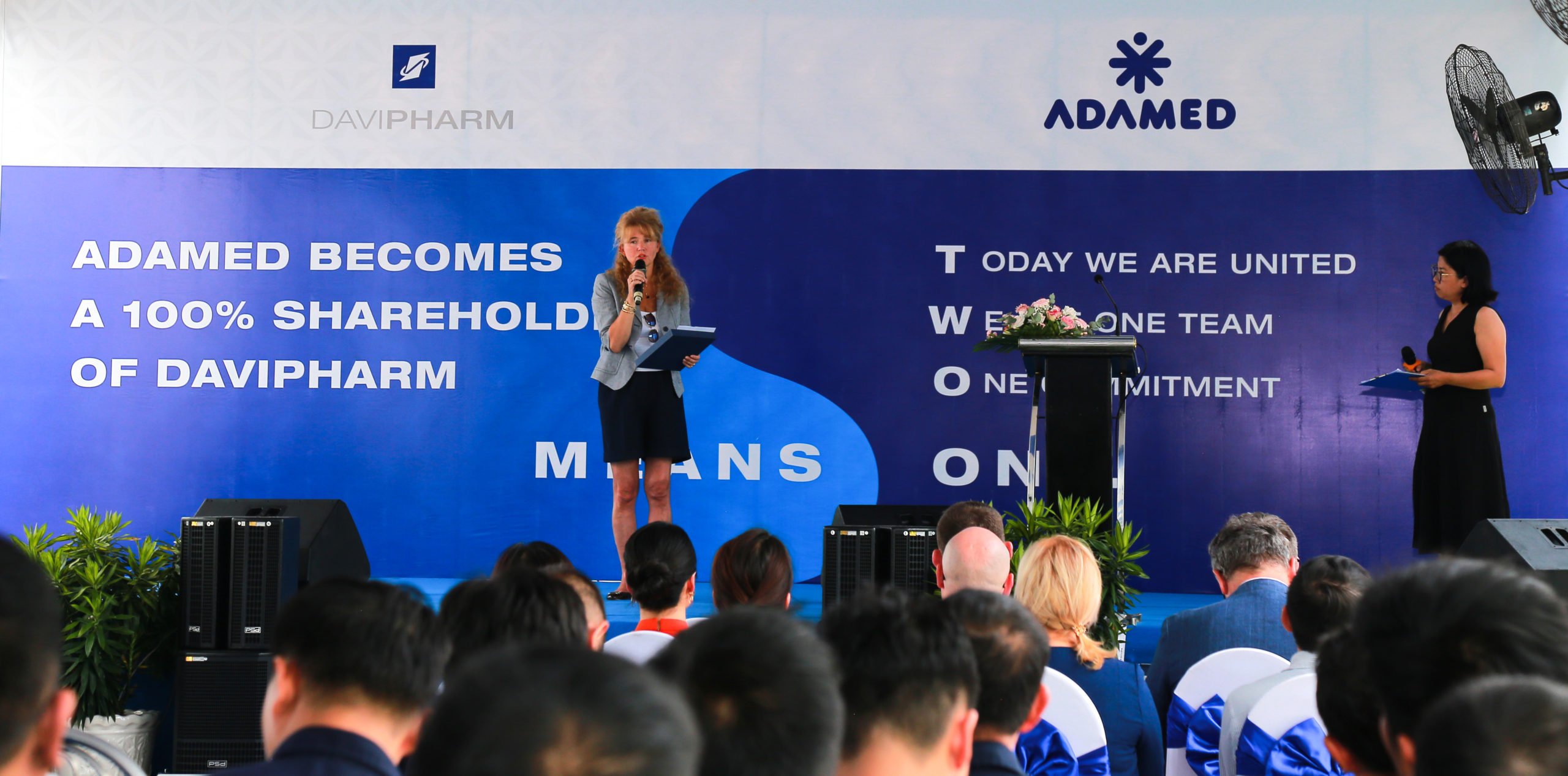 Two become One – Adamed Pharma owns 100 percent shares of Davipharm
We are proud to announce that now Davipharm and Adamed are ONE. In April, Adamed Pharma acquired the remaining shares at Davipharm to become its only shareholder.
"It is my ambition and I do believe that Davipharm will become one of the biggest drug manufacturers in Vietnam, providing high-quality medicines at affordable prices to patients." – said Malgorzata Adamkiewicz, MD, PhD, President of the Supervisory Board of Adamed Pharma, during her speech to the Team while visiting the manufacturing site in Binh Duong on 27 April 2023. The President emphasized the importance of people in the company's development: "At Adamed we believe that business cannot grow without people. We want you to feel proud of where you work, that this becomes your dream job. A highly-motivated team is the key driver of business success." – she said in Binh Duong, while at the same time, Adamed was ranked first among employers in the pharmaceutical and biotechnology industry in the prestigious Forbes Polska Ranking: Poland's Best Employers 2023 – The Best Employers in Poland 2023.