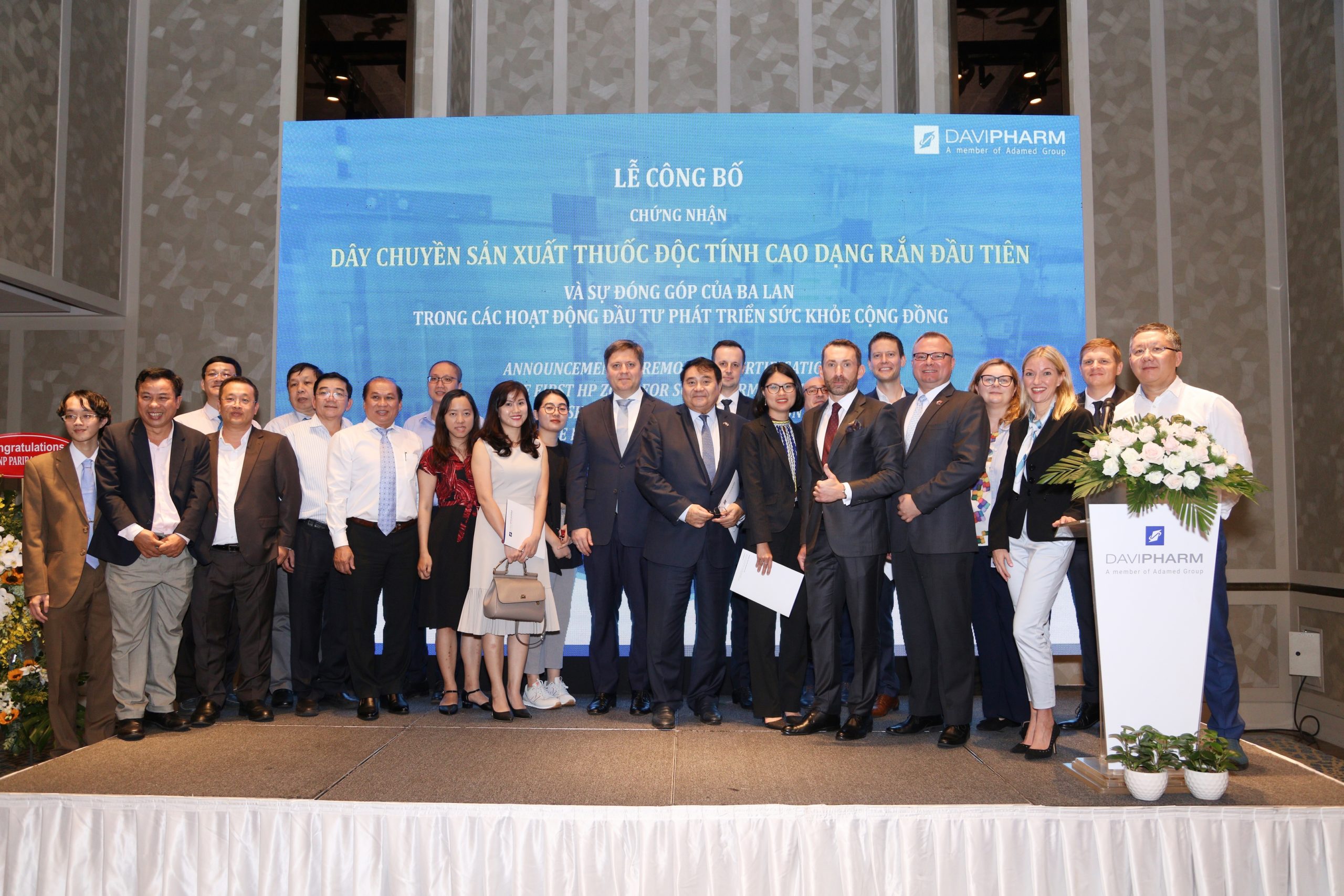 Vietnam's First HP Zone for Solid Forms Opens in Davipharm manufacturing plant in Binh Duong
We are thrilled to announce the opening of the first in Vietnam HP Zone for solid forms. It was certified on the 2 April for the production of high potency drugs in Davipharm manufacturing plant in Binh Dung.
On Friday 16 April we shared this news officially during the announcement ceremony in the presence of the Ambassador of Poland, H.E. Mr. Wojciech Gerwel, representatives of the local authorities, European organizations, our key business partners and media.
HP drugs in solid forms are the high potency medicines in hard shell capsules, tablets and coated tablets for treatment of – among others – cancers. Davipharm has in its portfolio 28 HP drugs, including oncology drugs for breast cancer, lung cancer, pancreas, leukemia, and others.
The HP Zone in Davipharm improves patients' outcome and access to medicines and significantly impacts the healthcare ecosystem of Vietnam. It also openes new business opportunities as we are ready to provide contract manufacturing for HP drugs.